Approximately 334 meticulously manicured acres in the heart of the Highland Lakes with about half a mile of waterfront on Lake LBJ - the largest controlled level lake in the Texas Hill Country. This property is prime for development with access off of both FM 1431 and Phillips Ranch Road. It is perfectly situated in the heart of Granite Shoals the City of Parks. This is an incredible opportunity to own one of the most spectacular private ranches in Central Texas or to develop this ranch into a premier waterfront subdivision.
Location: Within the City of Granite Shoals ETJ (not City limits), 7 minutes from Marble Falls, 1 hr 15 min from Austin, 1 hr 45 min from San Antonio, 3 hrs 30 min from Houston and Dallas/Fort-Worth.
Land: Gently rolling terrain with beautiful views all over and especially dramatic atop Cat Claw Ridge. At the highest point on the ranch, one can enjoy views of Lake LBJ, Sandy Mountain, Pack Saddle Mountain, and the surrounding Hill Country. The ranch has been cleared of cedar and most brush, leaving a park-like setting with towering Oak trees, 125+ acres of improved grassland, and a gorgeous waterfront.
There is a current Agricultural Valuation in place.
Water: 3 wells averaging 150 foot in depth, 140+/- acre-feet of irrigation rights out of the lake, 5 stock tanks spread out around the property (2 stocked with baitfish), City Water is available for connection.
Call Todd Fox at (512) 755-4433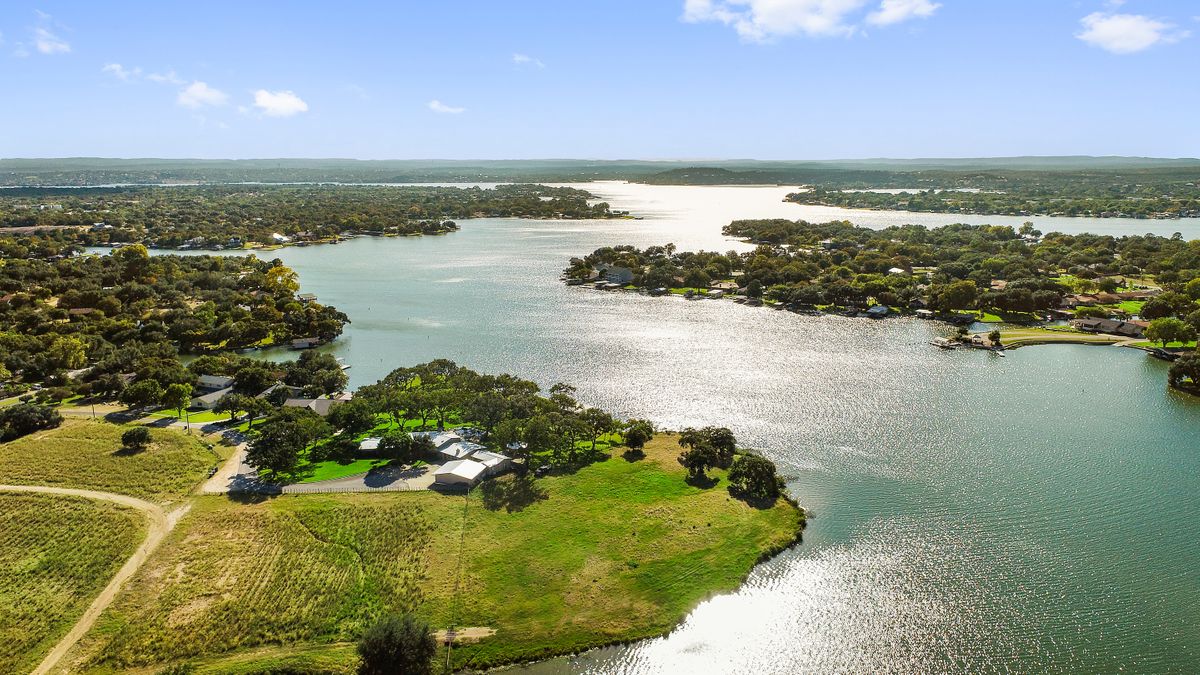 Cat Claw Ridge (Lake LBJ) - SOLD